Sep 18, 2019
Without a doubt, there are few more classic American desserts than Jell-O. While gelatin desserts were patented in 1845, Jell-O wasn't produced until the mid-1890s when it was invented by Pearle Wait in Le Roy, New York.
Wait was a carpenter by trade and while he attempted to sell his product for two years, he lacked the experience to make it a success. In 1899, he sold it to Orator Francis Woodward for $450. (The equivalent of about $14,000 today.)
It was Woodward and his family that would turn Jell-O into an internationally known brand and put Le Roy, a small town in Genesee County, New York, on the map.
While Jell-O hasn't been made in western New York since the 1960s, the community has kept the tradition of this dessert alive at the fantastic Jell-O Museum.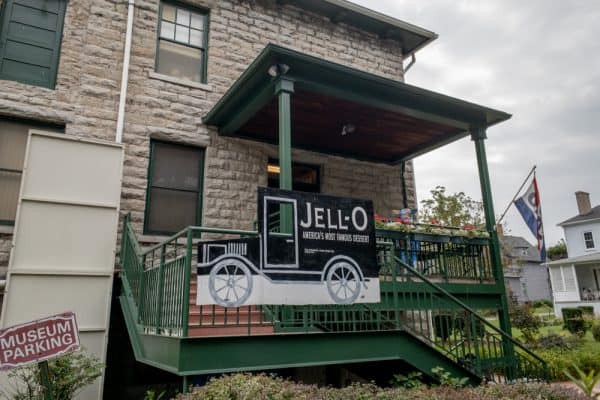 The Jell-O Museum is located in a building that's tucked away behind the Historic Le Roy House (which is a separate attraction). The museum consists of an excellent exhibit on the history of Jell-O as well as a small transportation museum in the building's basement.
Entrance to the museum is through the gift shop on the building's main floor.
While the gift shop isn't large, it features all manner of Jell-O memorabilia. If you're a fan of the dessert, you are sure to find something fun to take home with you. Of course, they also offer both packages of Jell-O, as well as some pre-made Jell-O that you can enjoy after touring the museum.
Depending on when you visit the museum, docents are often available to provide visitors with a quick overview of the history of Jell-O in Le Roy. However, there is also a lot of great signage at the start of the exhibition that also tells this story for those that would rather read and get a quick overview.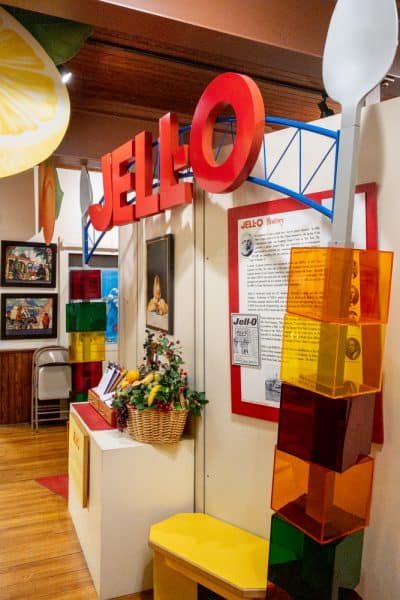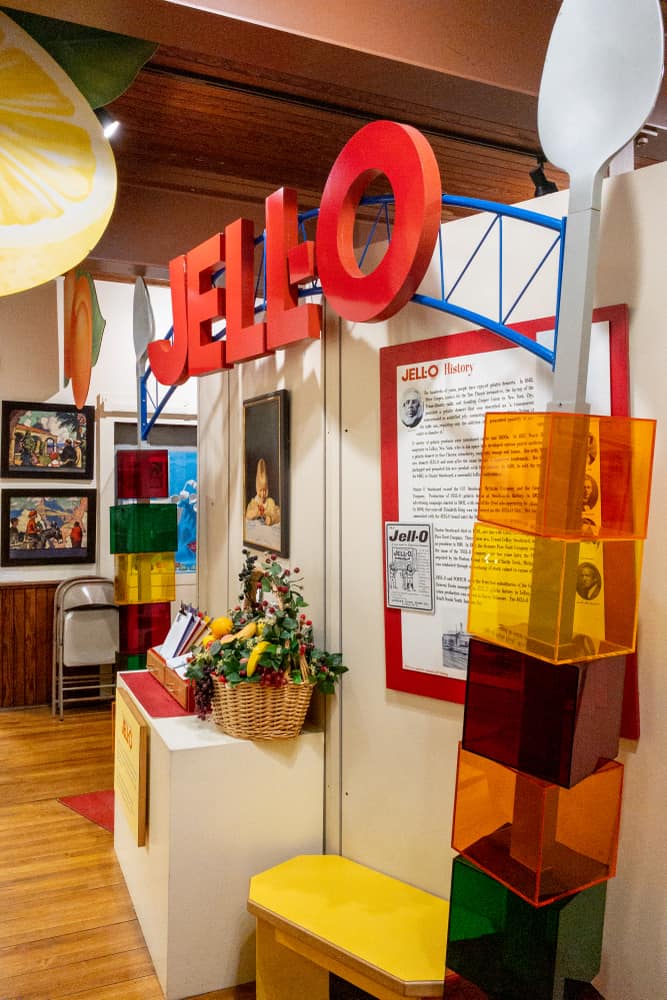 The rest of the museum tells the history of this popular dessert, with a focus on primarily the first half of the 20th century.
Scattered throughout the museum, you'll find tons of old Jell-O advertisements, old boxes dating back to the 1930s, and toys and other promotional items that featured the company's logo. If you grew up loving Jell-O, there's a good chance you'll see something that you remember from your childhood.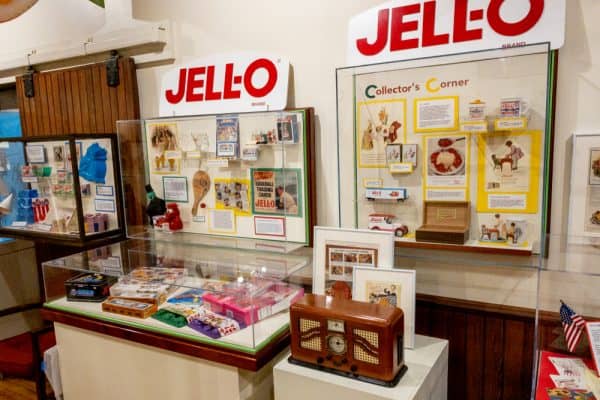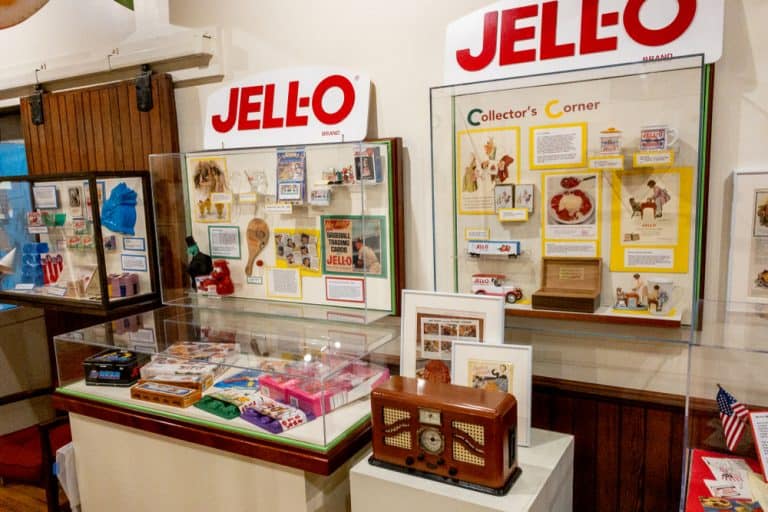 One interesting section featured dozens of old Jell-O molds and talked about why people were so fascinated with them. I even saw an old Jell-O mold in the shape of the United States that I'm pretty sure my mom used when I was a child.
There is also a really interesting section that showcases some of the uniforms and machinery that were used in the old Jell-O Factory in Le Roy. While production in town ceased in the 1960s, the factory is still standing near the museum. Ask a docent for directions if you'd like to drive past it.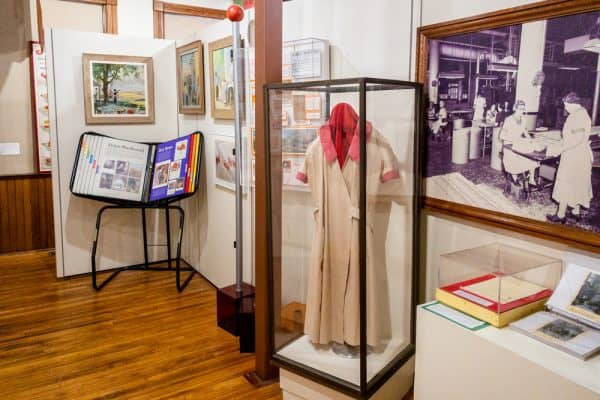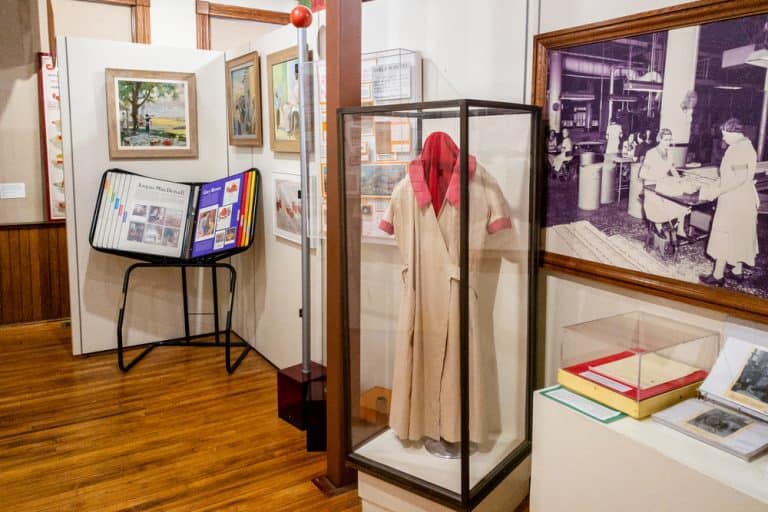 The museum also features some neat areas for kids.
Younger visitors can enjoy doing a scavenger hunt through the space or finding the taxidermied giraffe's head (which has nothing to do with Jell-O but does have an interesting local story attached to it). There is also a small kid's kitchen in the back corner of the museum where children can do a little bit of play cooking and maybe even whip up an imaginary Jell-O snack.
The basement of the Jell-O Museum in Le Roy features a small exhibition on the history of transportation in the community. While this has nothing to do with Jell-O, it's still rather interesting and does offer a nice bit of information about life in northwestern New York.
In this space, there is a nice mixture of antique modes of transportation. This includes four carriages (the oldest dating back to the 1860s), two carts, three winter sleighs (with the oldest from the 1840s), and even an 1880s bicycle. There is also a 1908 Cadillac, which is really interesting if you love antique automobiles.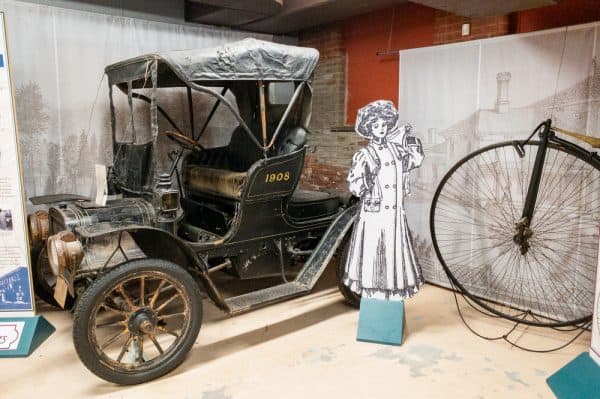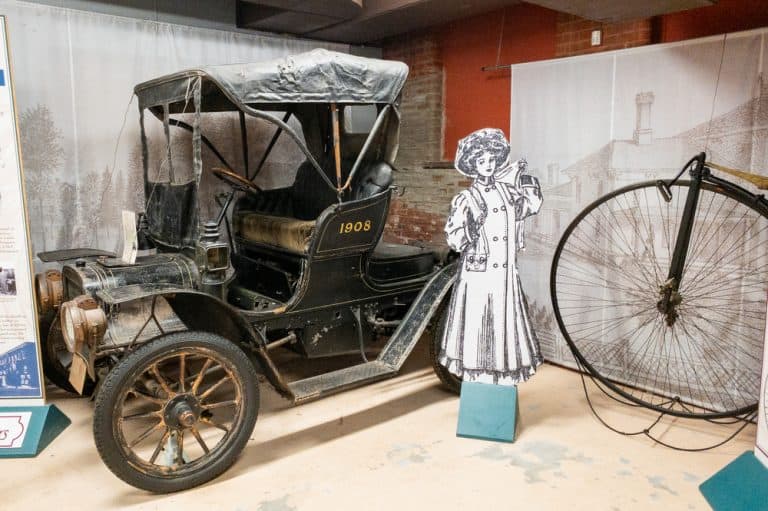 Overall, the Jell-O Museum in Le Roy, NY is really quite a fun place to visit. While it's not a large museum, it offers a fascinating look into the history of this popular dessert and offers a treasure trove of items related to its history.
Plus, if you love Jell-O, I doubt you'll find a better collection of clothing, jewelry, and other items that you can purchase to showcase your feelings.
So, if you are a fan of gelatin desserts and you find yourself in the Greater Niagara Region or in Rochester, take a few minutes to visit the fun and colorful Jell-O Museum.
Looking for more places to visit in the area? Check out Holley Canal Falls, the Genesee Brew House, and the waterfalls of Letchworth State Park.