Sep 4, 2018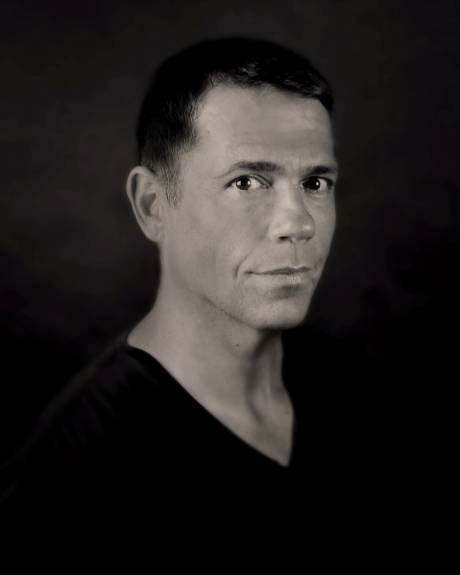 Photo of Rochester artist Brian O'Neill, courtesy of Batavia Society of Artists.
Information provided by the Batavia Society of Artists:
The Batavia Society of Artists is excited to announce that the demonstrating artist at GO ART! on Tuesday, Sept. 11th, will be Brian O'Neill, a Rochester Art Club Signature Member and internationally known fine art painter.
The artist's contemporary, dynamic and expressive abstract paintings are really fantastic, says Nikki Tamfer, of the Batavia Society of Artists, and he is also known for his oil realism.
The demo will be held in the historic Seymour Place home of GO ART! in Downtown Batavia from 7 to 9 p.m. a week from today. It is located at 201 E. Main St.
The event is free for Batavia Society of Artists' members; $5 for non-members.
"It's All Abstraction" will consist of an artist talk and PowerPoint presentation. O'Neill will illustrate through a visual presentation how all form can be broken down into simple, dark and light abstract shapes for more believable realism work. And he will offer insights into the inspirations for his abstract painting and relate them to environmental realities.
O'Neill has a working and teaching studio in the Hungerford Building in Rochester, which is at 1115 E. Main St. His work has been showcased in galleries across the United States, Canada, England and Japan. He's a graduate of the Ani Art Academy apprenticeship program, where he trained with renowned realism painter Anthony Waichulis.
His formal training gave him the freedom to create in worlds both recognizable and imagined.
In his bio statement, O'Neill, born in 1969, says: "My responsibility as an artist is one that asks me to create not because I want to, but because I have to. My goal with each painting is to infuse my passion for beauty in a language that can be read and felt by all people that view my work. I challenge myself to always remain open to learning and making work at the highest level possible."
Find more examples of O'Neill's work as well as student creations here.
Below, "Homestead," oil on canvas by Brian O'Neill.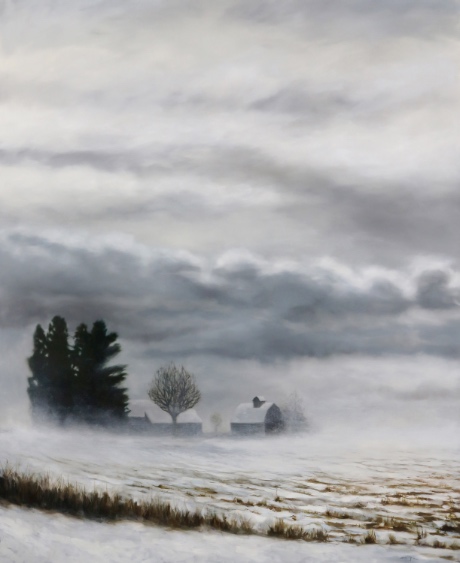 Below, "Pause," oil, whitegold, gold, silverleaf by Brian O'Neill.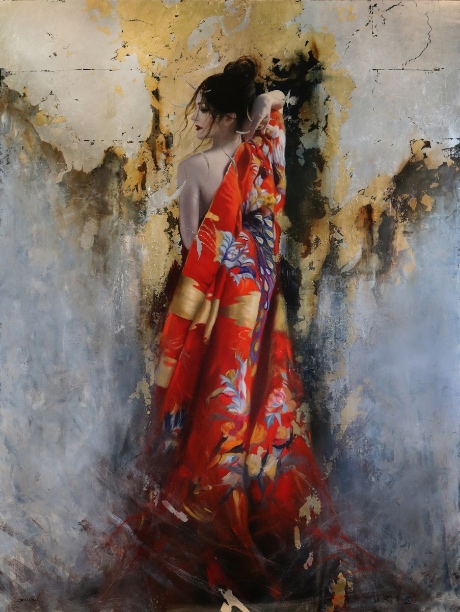 Below, "Turquoise Twilight," acrylic with silver, goldleaf by Brian O'Neill.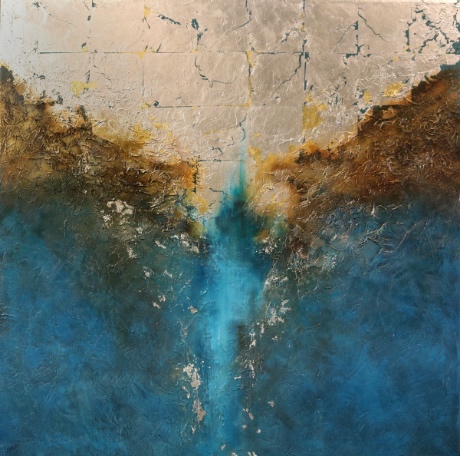 Below, "The Chase," oil on canvas by Brian O'Neill.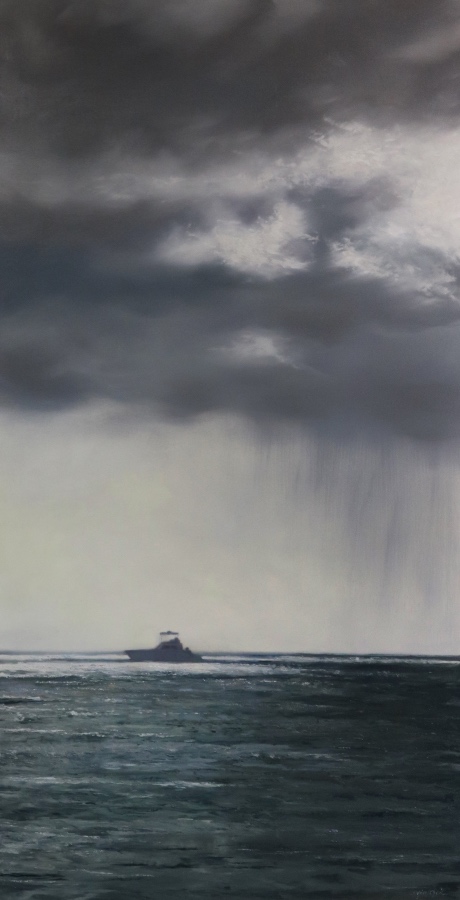 Bottom, "Winter Glow," oil on canvas by Brian O'Neill.